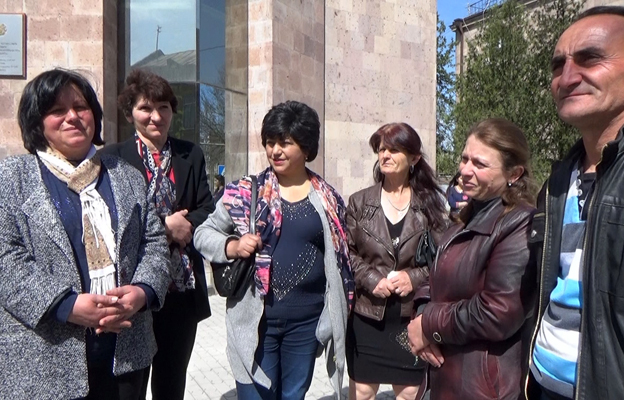 Ararat province first instance court judge Samvel Matinyan stated at a Monday court hearing that he found it proved that Aregak credit organization had entered into fraudulent loan agreements with a number of residents of Khachik village. The judge today issued a verdict in favor of three Khachik villagers and decided that their agreements with the organization – worth a total of 6 million drams – should be invalidated.
Recall, nearly all the residents of Khachik collectively owe about 130 million drams (about $270 270) in loans to various credit organizations. Spouses Alvard Iskandaryan and Arsen Mnatsakanyan, the owners of a convenience store in Khachik, took out agriculture loans under the villagers' names and subsequently refused to pay off the debt. Meanwhile, the affected villagers claim that the employees of Aregak and Finca lending organizations were well aware that the money was not going to serve its actual purpose and that the residents of Khachik were taking it on behalf of the store-owners. At today's hearing, the court also found it proved that the three to-be-annulled contracts had been concluded between Argeak and the spouses.
Speaking to Epress.am outside the courthouse, the villagers said they were pleasantly surprised to witness a just ruling for once and were hopeful that the judge would issue similar verdicts in the rest of the cases.