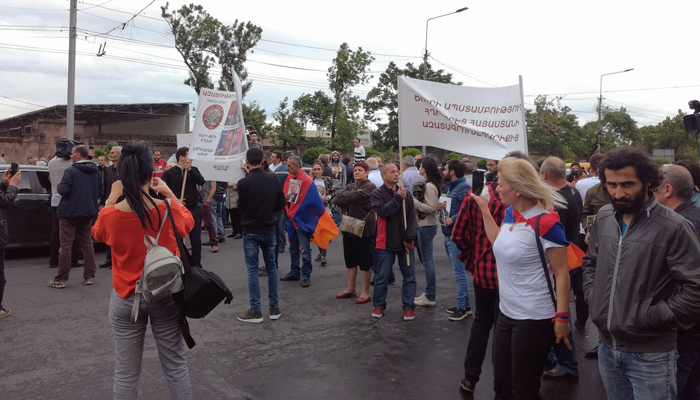 The Judge Arshak Vardanyan of the Court of General Jurisdiction of First Instance of Yerevan rejected the motion regarding the change of the preventive measure of 11 members of "Sasna Tsrer" group. The motion was filed today by the attorneys of the defendants.
Thus, the judge refused to release on bail or bond Aram Hakobyan, Tatul Tamrazyan, Hovhannes Harutyunyan, Gevorg Iritsian, Vardan Geravetian, Sergei Kyureghyan, Araik Hakobyan, Toros Torosyan, Martiros Hakobyan, Tigran Manukyan and Aram Manukyan.
While the he was reading their names, those present in the courtroom were chanting "Shame! Shame!". The members of "Sasna Tsrer" and their attorneys left the courtroom. The supporters and the relatives of "Sasna Tsrer" blocked the road after leaving the court building.