Home
/
Tag Archives: Armenia-Azerbaijan Demand for peace and call for solidarity
The anti-war statement, signed by 224 Armenians, Azerbaijanis and citizens of other countries, was published on September 18.
Read More »
Tension on the Armenia-Azerbaijan Line of Contact in Tavush
For quite a while, the Azerbaijani leadership has been trying to play the anti-Armenian card for reasons known to them. It is possible that we have a situation where they are trying to...
Read More »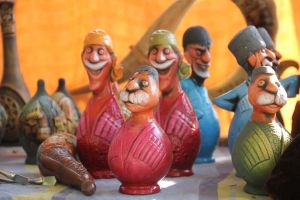 Azerbaijan Has Oil, We have Culture
Another favorite argument of the Georgians and Armenians is: "We have an alphabet." And what have your written with that alphabet of yours except for translation of the Bible? What kind of a philosophical stream have you․․․
Read More »