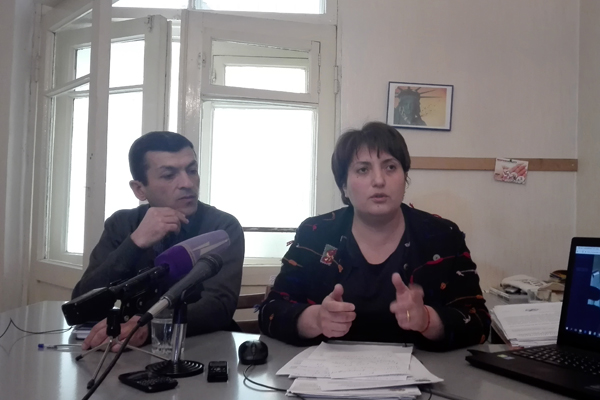 One's physical presence in Yerevan's Nubarashen prison alone could already be considered torture and inhuman treatment, Helsinki Association of Human Rights (HAHR) head Nina Karapetyants and lawyer Arayik Papikyan said in a meeting with reporters today, speaking about the poor condition of prison facilities, its damp cells and law-quality food.
"The cells' concrete floors are always wet. Entomologist could defend their PhDs in Nubarashen based on the variety of insects there. This is inhuman treatment not only towards the inmates but also the prison staff and lawyers visiting the prisoners," Karapetyants stated.
HAHR has been conducting a monitoring of Nubarashen conditions since 2010 and, according to Karapetyants, they have yet to see any positive changes there; "Quite the contrary, the state of prison facilities has been deteriorating at a rapid pace."
The human rights activist also commented on the lack of sufficient medical capacity in the prison; "Recently, when I was on my way to visit my client in his cell, I heard another inmate wailing and asking for drugs. The guard said to the doctor that the poor guy was going to die [if they didn't give him medication], but the medic replied that they didn't have any. And this is not an isolated case."
According to Karapetyants, despite the fact that the food given to prisoners "is basically inedible" and the majority of inmates rarely eat it, "prison management lists a variety of luxurious food items on its documentation."
Arayik Papikyan, in turn, touched upon the issue of overcrowded prison cells, where prisoners have to sleep in shifts; "Hunger striking inmates are never transferred to separate cells, which in itself constitutes torture," the lawyer said.