Two servicemen of one of Armenian Defense Ministry's military units, conscripts Grigor Avetisyan and Suren Aramyan, were killed on the night of April 6, 2016. At the time of the incident, the soldiers were located on Armenia's eastern border, on the second defensive line. According to the investigation, the young men were fatally shot by their fellow serviceman Davit Dumikyan. The representative of Grigor Avetisyan's next of kin, Peace Dialogue NGO military expert Ruben Martirosyan, however, remains unconvinced about the credibility of the official version of the events and insists that Dumikyan could not have committed the double murder. Authorities, the expert says, are carrying out a flawed investigation.
According to investigator A. Gevorgyan, on April 6, Dumikyan turned himself in to the Vardenis military police and confessed to killing Avetisyan and Aramyan: Dumikyan allegedly entered Aramyan's tent and opened indiscriminate fire at the soldiers inside, before fatally shooting Avetisyan outside the tent. The soldiers' killing, officials say, was an act of retaliation for a previous harassment and humiliation. Dumikyan has been charged with murder, committed in a manner dangerous to the lives of many people.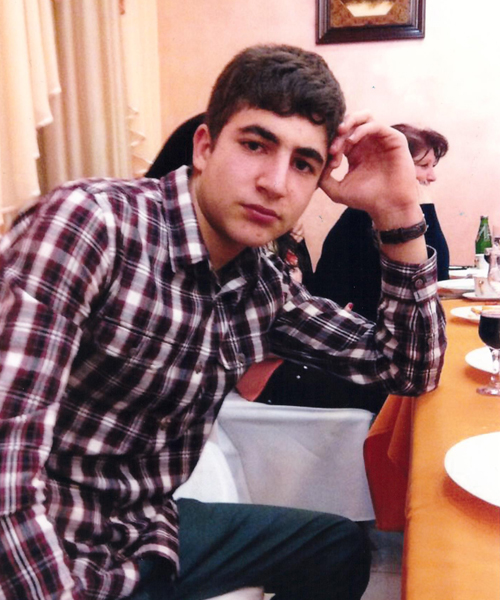 Speaking to Epress.am, Ruben Martirosyan stressed that there are a number of circumstances that refute the version according to which the murder was committed by Dumikyan. "We have an expert opinion which proves that Davit was not the shooter: for example, there were no traces of soot or copper plating on his hands. On top of that, Avetisyan's father, Hermon Avetisyan, has been told by Dumikyan's relatives that the soldier subsequently retracted his confession, claiming that 'a tall colonel' at the military police had beaten him into confessing," the expert said, adding that authorities have yet to officially announce this.
The investigation authority has orally informed Martirosyan that the investigation is currently looking into an alternative version, according to which "Avetisyan allegedly killed Aramyan and was subsequently killed by Dumikyan." This version, the expert said, "goes beyond the boundaries not only of law but also morality," since the killed young men were close friends, both originally from Artashat, and had never had a problem with each other.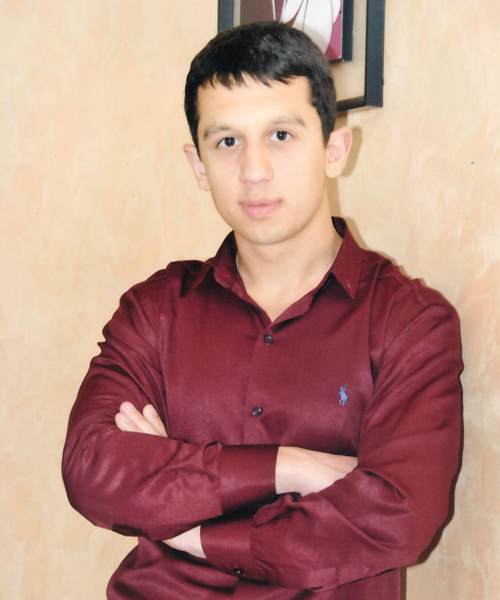 There remain many open questions regarding the weapons seized from the crime scene, Martirosyan added: on the four rifles sent for examination there were found no fingerprints suitable for comparison.
Hermon Avetisyan, for his part, has filed a crime report with Armenia's prosecutor general Artur Davtyan, stating that having found out that the corpse of his son was being taken to Vardenis, he also travelled to the town on April 6. "I saw a white Lada Niva outside the hospital in Vardenis. When the driver, an unknown man in a military uniform, opened the trunk, I noticed that there were rifles in it. Approaching the car, I saw 5 rifles in the trunk, unpacked and unstamped. One of them, I noticed, had been damaged by shooting, and knowing that my son had been killed by several gunshots, I immediately guessed that it was my son's rifle. In order to verify my suspicion, I asked the unknown officer whether it was my Grigor's service weapon. He was not surprised by my question; instead he answered evasively that he did not know."
Subsequently, on the photographs attached to the forensic ballistics results Avetisyan saw four rifles, among them the damaged one he had seen in the Niva. However, Hermon Avetisyan said in his appeal to the general prosecutor that only 4 weapons were submitted for examination, while in the trunk of the military officer's car he had seen 5 of them.
"I am confident that a crime has been committed. The preliminary investigation body did not have a right to transport these weapons in this manner. I am also convinced that since this fact has been revealed, the aforementioned rifles should be ruled inadmissible as evidence. I thereby motion to initiate a criminal case, to conduct a comprehensive and in-depth investigation to establish the identity of the owner of Niva, to find out why the material evidence was in his possession, and to find out which rifle has not been sent to the forensic experts," Avetisyan wrote.
In a conversation with Epress.am, Ruben Martirosyan also spoke about other "questionable circumstances" surrounding the case. Hakob Gevorgyan and Areg Baghdasaryan, the two soldiers who were injured from Dumikyan's alleged fire, have claimed in their testimony that they were sleeping when Dumikyan came and opened fire in the tent.
"They have both been injured in the leg. It doesn't sound very convincing to us that Dumikyan's fire hit them strictly in the legs, so it's highly doubtful that they were actually asleep. First of all, Hermon Avetisyan has information about past conflicts between Hakob and his son. Secondly, we have reliable information that Hakob, before heading to the defensive post, had beaten or otherwise hit Captain Roman Hakobyan, the post commander, for which he had been incarcerated for a month," Martirosyan said, suggesting that on the day of the incident there was a brawl involving a group of soldiers, which ended with the killing of the two conscripts.