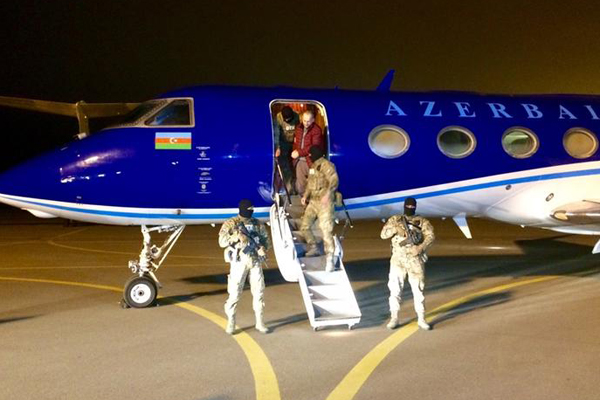 Russian blogger Aleksandr Lapshin was extradited on February 7 to Baku from Minsk, hours after the Belarusian Supreme Court upheld a lower court ruling to hand him over to Baku. Lapshin, who is also a citizen of Israel and Ukraine, was detained in Minsk in December after Azerbaijani prosecutors accused him of making anti-state calls and illegally crossing the state border of Azerbaijan, and put the blogger on an international wanted list for visiting Nagorno-Karabakh without the permission of Azerbaijan authorities.
Upon his arrival in Baku late on Tuesday, Lapshin was taken to a State Security Service detention facility by officers donning camouflage uniforms and black masks.
Tigran Balayan, spokesperson of Armenia's ministry of foreign affairs, issued a statement on Wednesday morning in connection with Lapshin's extradition, insisting that "it is beyond doubt that the influx of political and public figures, artists, journalists, and tourists to Artsakh will not stop but will multiply."
"The persecution of Alexander Lapshin, his extradition to Azerbaijan is a gross violation of human rights and fundamental freedoms of speech and movement, which once again demonstrates the existing gap between dictatorship and democracy," Balayan stated.