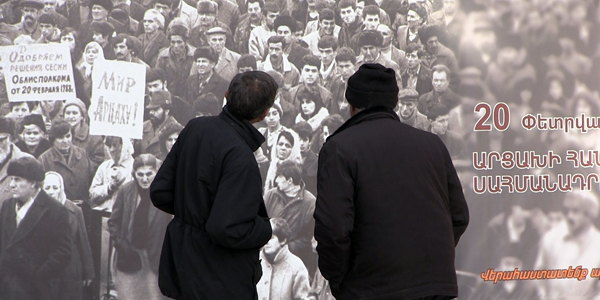 A constitutional referendum was held in Nagorno-Karabakh on February 20, 2017. A number of journalists from Armenia, including a team from Epress.am, were invited to cover the event. We were provided with transport and accommodation.
According to Srbuhi Arzumanyan, the chairwoman of the Central Election Commission of Karabakh, a total of 69 540 people – or 87.6% of the electorate – voted in favor of the constitutional changes. 7 686 people, for their part, voted against, while 2 202 ballots were considered invalid. "The new draft constitution is therefore pronounced adopted," she said.
Of the total number of eligible voters – 103 766 people – 79 428 people, or 76.44%, took part in the constitutional referendum. The new constitution, drafted by Karabakh president Bako Sahakyan, envisages the unrecognized country's transition to a presidential system of government. It also allows for the use of "Republic of Artsakh" as the territory's official name.
Details in the video (with English subtitles):