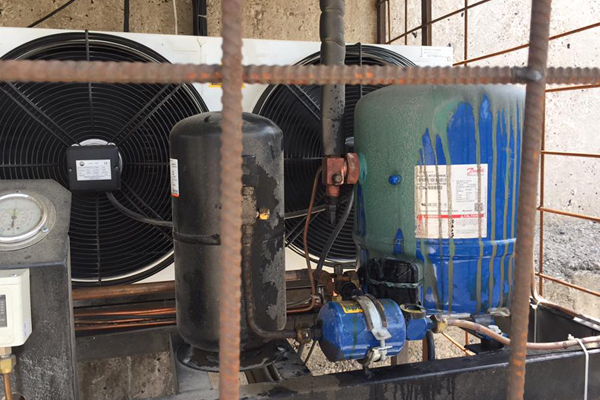 The investigation into the acid attack on the Yerevan warehouse of the banana importing company Tropica "is just a mere formality and will most likely be suspended," company's founding manager Vahram Mirakyan told Epress.am on Tuesday.
"The investigator dealing with our case told us that the investigation is not going anywhere and will most probably be soon suspended," Mirakyan said,
Recall, unidentified persons broke into the warehouse on August 10 and poured acid on the refrigerators where bananas imported by the company are stored. The warehouse is located within 20 meters from residential buildings, all of which have surveillance cameras. According to Mirakyan, however, the preliminary investigation has neither questioned the buildings' residents nor viewed the surveillance footage.
"The investigator once called me and asked whether I had the phone number of the security guard. I said I didn't, and that was it. They've yet to locate and question the guard. The investigator came to the scene for the first time on Monday. They recorded that the lock had been broken, drew up a 5-page protocol about the fact and asked us to sign it. And that's about it," Mirakyan added.
Note, Tropica has been importing 40-60 tonnes of bananas to Armenia monthly since the end of 2016. The company has a number of contracts with major supermarket chains to which it sells the produce. Tropica was founded in late 2016, after prime minister Karen Karapetyan made a  speech promising to end monopolies on imports of goods to Armenia. "If anyone faces any obstacles, they should phone me personally," the PM had said.
Prior to Karen Karapetyan's speech, banana imports to Armenia used to be monopolized by the Catherine Group company reportedly owned by Mihran Poghosyan, former head of the Judicial Acts Compulsory Enforcement Service. Poghosyan left his post in spring 2016 and has since been elected to the Armenian National Assembly on the ticket of the ruling Republican Party.