18-year-old Gyumri native Lernik Hunoyan cannot work normally because of bone spurs on his feet; he suffers from a spine deformations and also has eyesight problems. has found him fit for service with some restrictions. Despite the various health issues, Hunoyan has been deemed partially fit for military service by the main military commissariat of Armenia. The young man's mother, Gayane Husikyan, has appealed to the Ministry of Defense, asking for a re-examination in order to determine whether her son should in fact be exempted from conscription.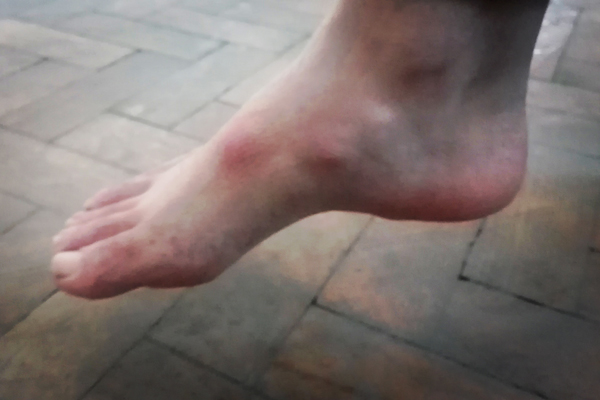 Husikyan's appeal was heard at a December 25 meeting of the Public Council under the Defense Ministry. At the hearing, Lernik was asked to show the council members his feet and the bone spurs on them. "I saw him when he came in to the building and he was limping then, hence I'm sure he is not pretending that he has issues," one of the council members told his colleagues.
According to the draftee's mother, doctors at the medical center in Gyumri have told them that the young man would never be able to wear combat boots. "He should only wear soft shoes," she argued.
"One of the main criteria for determining military service fitness is the ability of a future serviceman to wear the appropriate military uniform. If his health does not allow him to, then he can not serve," Public Council chairman, adviser to the Minister of Defense Gegham Harutyunyan confirmed further. He added that the Ministry has begun discussions on introducing new shoe standards for servicemen with leg problems.
Hunoyan's apparent problems, however, were not enough proof to exempt him from service; the Council stated they needed a corresponding medical assessment to be able to make such a decision. The young man's parents, meanwhile, insist that the Gyumri medical center refused to give them any documents when they found out they were examining a draftee. In addition, the military commissariat refused to give them family a referral for a follow-up examination.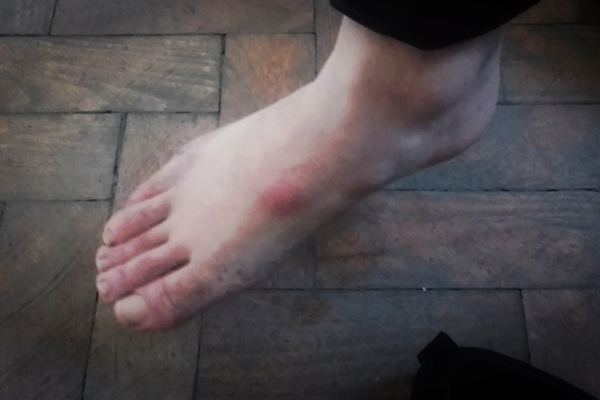 The Center of Traumatology and Orthopedics has assessed that Hunoyan suffers from a "moderate gait disorder," which does not make him eligible for an exemption. The Public Council, in turn, said they would hear the case again on December 27 if the young man managed to bring medical documentations that "show a different picture."