Volodya Achemyan, a 66-year-old former employee of Sanitek Armenia waste management company's garbage pickup crew who was hit by a car on Yerevan's Baghramyan-Kievyan intersection in March 2016, has gone to court to demand an AMD 123 200 monthly compensation from Sanitek for loss of work ability.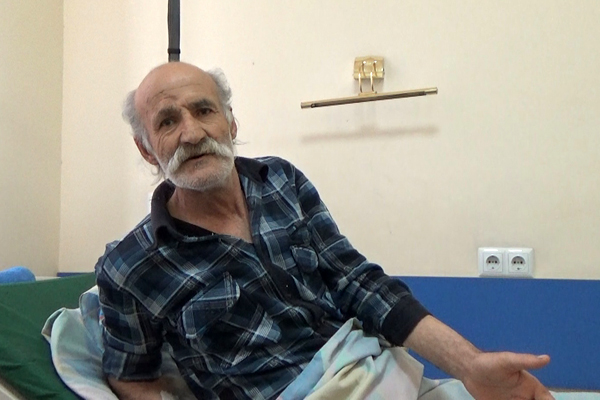 Achemyan worked for various Yerevan waste management companies for over 22 years; his job in Sanitek involved emptying street waste containers into garbage trucks. At around 1 am on March 24, 2016, he was hit by a car while performing his duties on the Baghramyan-Kievyan intersection and had his leg amputated several weeks later as a result of the incident.
Achemyan's lawyer Arayik Zalyan, a representative of the Helsinki Citizens Assembly Vanadzor office, said in an interview with Epress.am that as a result of the car accident the man has lost 70% of his work capacity; "He used to receive 146,000 drams a month when he still worked for Sanitek. And now, because of the company's incorrect wor organization and their failure to take proper safety precautions, he got injured and is not capable to work."
Zalyan cited the 1078.1 of Armenia's Civil Code, according to which, in case of causing disability or other injury to the health of a citizen, the lost wages (or income) which he/she was receiving or could have received, and also supplementary expenses borne as a result of the injury to the health, including expenses for medical treatment, supplementary nourishment, acquiring medicines, prosthetics, care, sanitarium-resort treatment, acquiring special means of transport, preparation for another job, etc. shall be subject to compensation, if it is established that the victim needs these means of assistance and care and does not have the right to receive them free of charge.
In May 2016, Achemyan's daughter Ruzanna Achemyan told Epress.am that Sanitek had given them only 1 800 000 drams for health insurance, which was not even enough for covering the costs of prescription drugs.