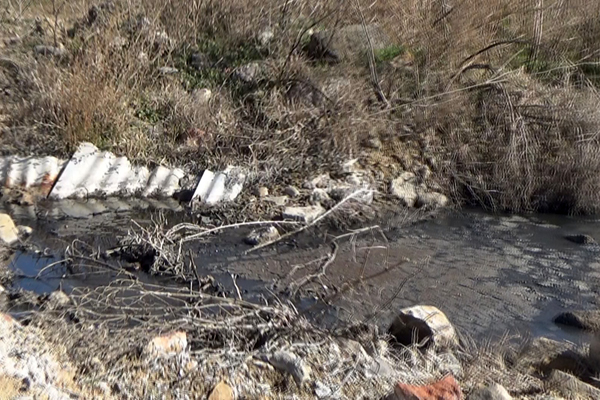 After lengthy protests and complaints from local residents, Yerevan authorities have finally begun repairing the broker sanitary sewer of the infamous prison in the capital's Nubarashen district. Mrs. Anna, a resident of a nearby apartment block, told Epress.am today that the repair have been ongoing since Wednesday evening.
"I went there this afternoon to check whether they had not stopped. The workers are still there; they have brought pipes and other equipment," she said. According to the woman, the works are being carried out by Veolia Djur company
Recall, the residents of the apartment blocks near the Nubarashen prison have been protesting for years that the prison's broken sewer was causing foul stench in the entire neighborhood and making it nearly impossible for the locals to breathe. Yerevan authorities, however, have thus far failed to properly address the issue and replace the worn-out pipes.
At a Tuesday meeting of Yerevan's Council of Elders, opposition Yerkir Tsirani members tried to bring the issue to the attention of mayor Taron Margaryan by "gifting" him with jarfulls of sewage. Members of the ruling Republican Party, however, quickly resorted to physical force to stop the oppositionists from approaching the mayor's table and violently pushed them out from the room.
On the same day, dozens of protesters who had rallied outside the Yerevan City Hall to condemn the attack on Yerkir Tsirani members were subjected to excessive and disproportionate force by law enforcement officers.