The purpose of holding an event with the slogan "Russia, My Homeland" at the 172 secondary school in Yerevan was not to praise or glorify the Russian Federation, but to teach the students about the traditions, culture and language of various nations, school headmaster Gayane Mkrtchyan said in an interview with Epress.am.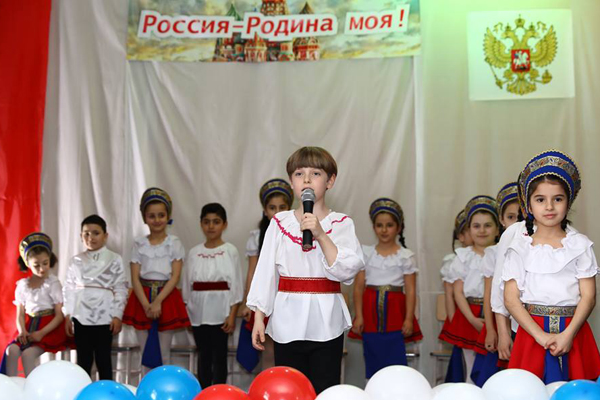 "I am the headmaster and I am responsible for everyone, but believe me, the intention [of holding the event] was not to please anyone. We did not host people from the embassy, and the school is not Russia-oriented. To make the event more impressive, the kids got dressed up in native Russian outfits and welcomed the guests in Russian. We tend to use the most famous slogans of the countries [in this events], such as 'Viva Italia!' I don't think it's bad that the kids get to learn a lot," Mkrtchyan noted.
At the same time, the headmaster said she understood why the slogan would seem problematic to a lot of people: "I get that it might seem weird to some if they don't know the backstory. But the idea is that the kids are Russians in Russia, so the 'Russia, My Homeland' slogan made complete sense to us. Maybe it was wrong of us to assume that people would understand our real intention and purpose at first glance. Feels like you can never do anything right."
Note, the event at the 172 school initially caught the attention of opposition Yelk alliance member, head of the RA NA Standing Committee on Science, Education, Culture, Youth and Sport Arayik Harutyunyan: "You might think this is an average Russian school; but this disgraceful events took place at the 172 school after Hakob Oshakan in Yerevan. The students – Armenian citizens – were lined up under the slogan 'Russia, My Homeland.' Moreover, you do not have to know the colors of the Russian flag, but the teacher and the headmaster should be feeling really ashamed for not knowing the order of the colors of the Armenian flag. Perhaps Russia is the homeland of the teacher and headmaster Gayane Mkrtchyan, I don't care; but ruining these kids like this is not only disgraceful, but also criminal. I wouldn't even be surprised if the headmaster had put her hand over her heart during the Russian hymn. With regard to the above mentioned, I have applied to relevant authorities to ensure that these individuals are kept dozens of kilometers away from any school in independent Armenia," Harutyunyan wrote on his Facebook page.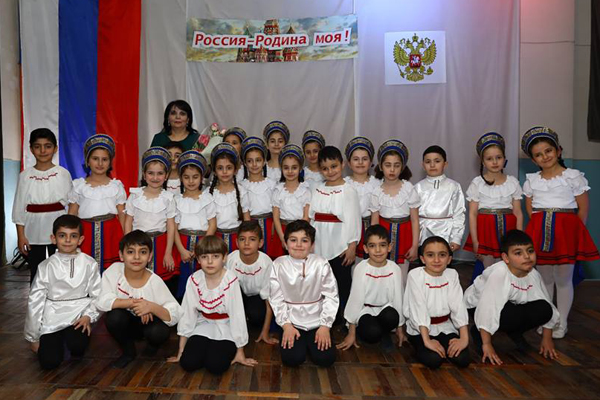 Commenting on the mismatched colors of the flags, Mkrtchyan told us: "Those are amateur recordings made with a cell phone; perhaps the colors might have been distorted. We've had the flags of all the countries during all of the events, but the flag of Armenia has always been at the forefront. We know that there is no place like Armenia; we've lived and have to continue living in the land of our ancestors. The final event in the series will be called 'Dedication to Armenia.' I've been trying since yesterday to understand where I'd gone wrong. Of course, I understand and I apologize to those who [were offended by the event]. I am not a servile person, I assure you."
The school's cultural series  – "The World Through My Eyes" – has thus far included events with the following slogans: "Recognize Georgia," "China Through Our Eyes," "Ah, Greece, the Dream of My Soul, a Gentle Fairy Tale," "Breath of Ukraine in Armenia," "VIVA ITALIA," "Japan, a Wonderland," "Paris Is Not a City, It's a Whole World," "Once in Moldova."