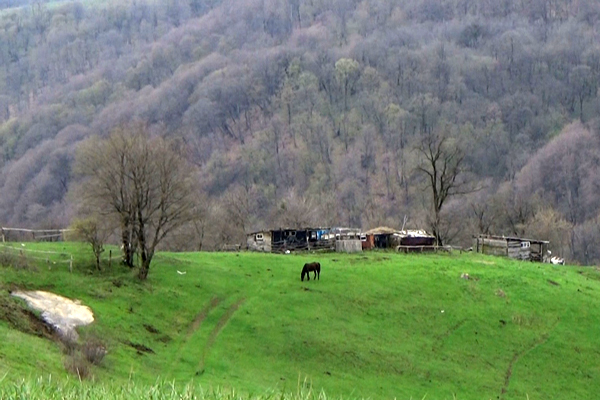 Precious metal mining company Polymetal Armenia announced in mid-March that it was suspending its previously-planned geological prospecting and exploratory activities in a number of regions in Armenia, including Noyemberyan. Residents of Noyemberyan, however, are not convinced that the company will not decide one day to resume operations in the area and have been collecting signatures from people at stores, gas stations and other public places to prevent the company's possible return in the future.
Polymetal Armenia, a subsidiary of one of Russia's largest mining companies Polymetal International, was planning to search for precious metals in a number of areas in Syunik province, including Srbasar mountain, locally known as Gogdagh. The company's project, however, incited a wave of protests among the residents of the region, who announced they would not never yield the area over to foreigners and would fight for their nature until the end.
Noyemberyan deputy village head Khachik Gishyan, meanwhile, believes that the region would benefit more from developing tourism and agriculture rather than the jobs the mine would theoretically provide.
In the video below, political analyst Vahram Soghomonyan and Epress.am reporter Armen Melikbekyan discuss the situation in Noyemberyan. The video also features short interviews with several Noyemberyan residents: