7:30pm: Nikol Pashinyan has arrived in Gyumri's Vardanants Square. The thousands gathered there won't stop chanting "Nikol for Prime Minister," our correspondents report.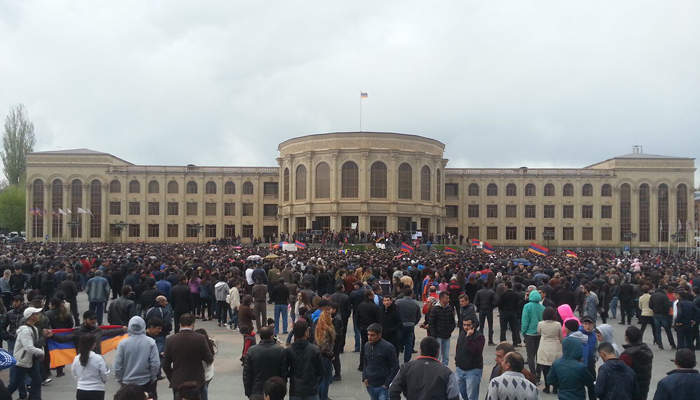 5pm: Despite the heavy rain, hundreds of people have gathered near the southern entrance to Gyumri waiting for the procession from Yerevan. The number of cars driving to Gyumri is not reaching several hundred. Thousands of protesters, meanwhile, are already waiting in Gyumri's Vardanants Square for Pashinyan's 6pm rally.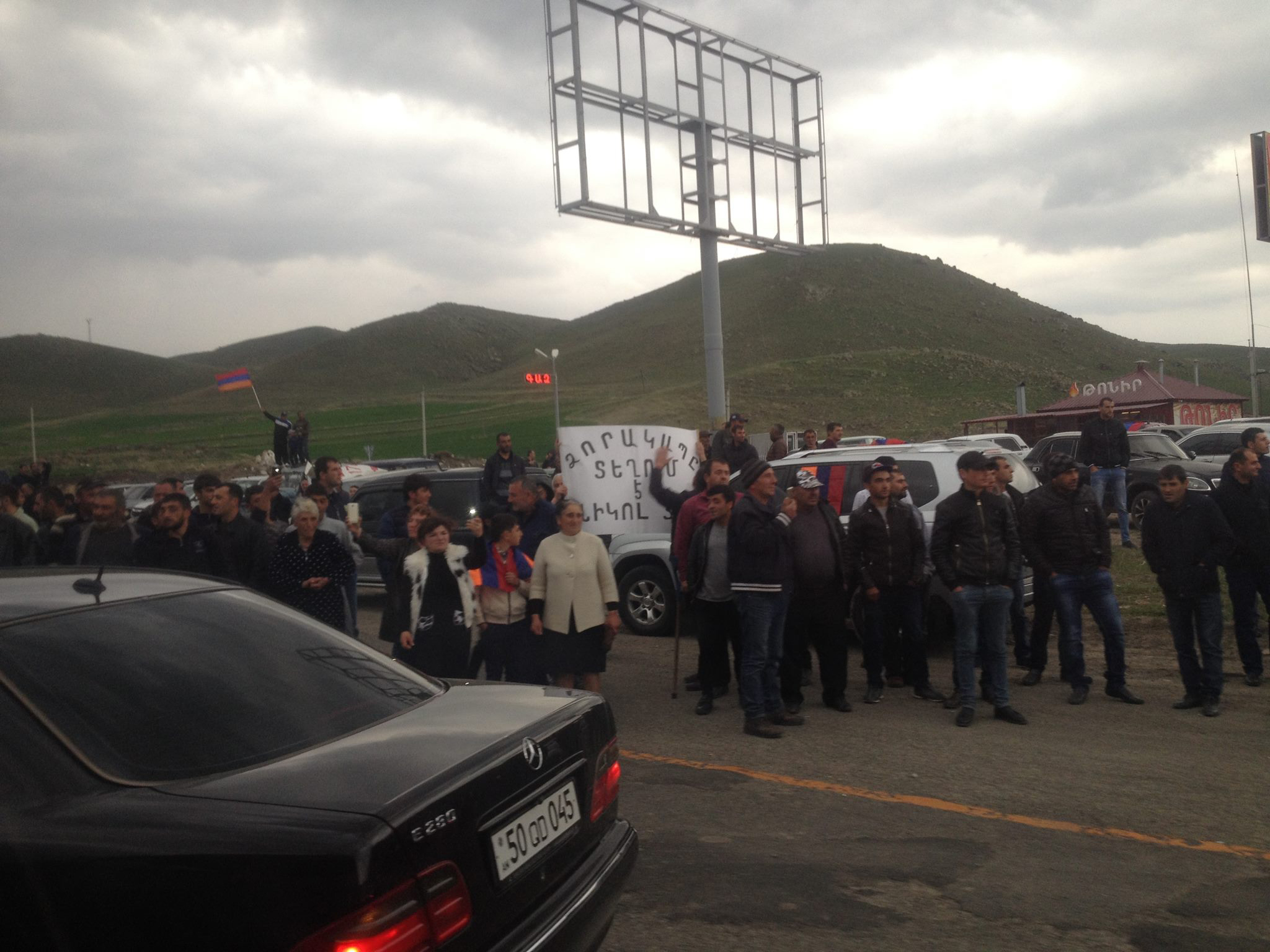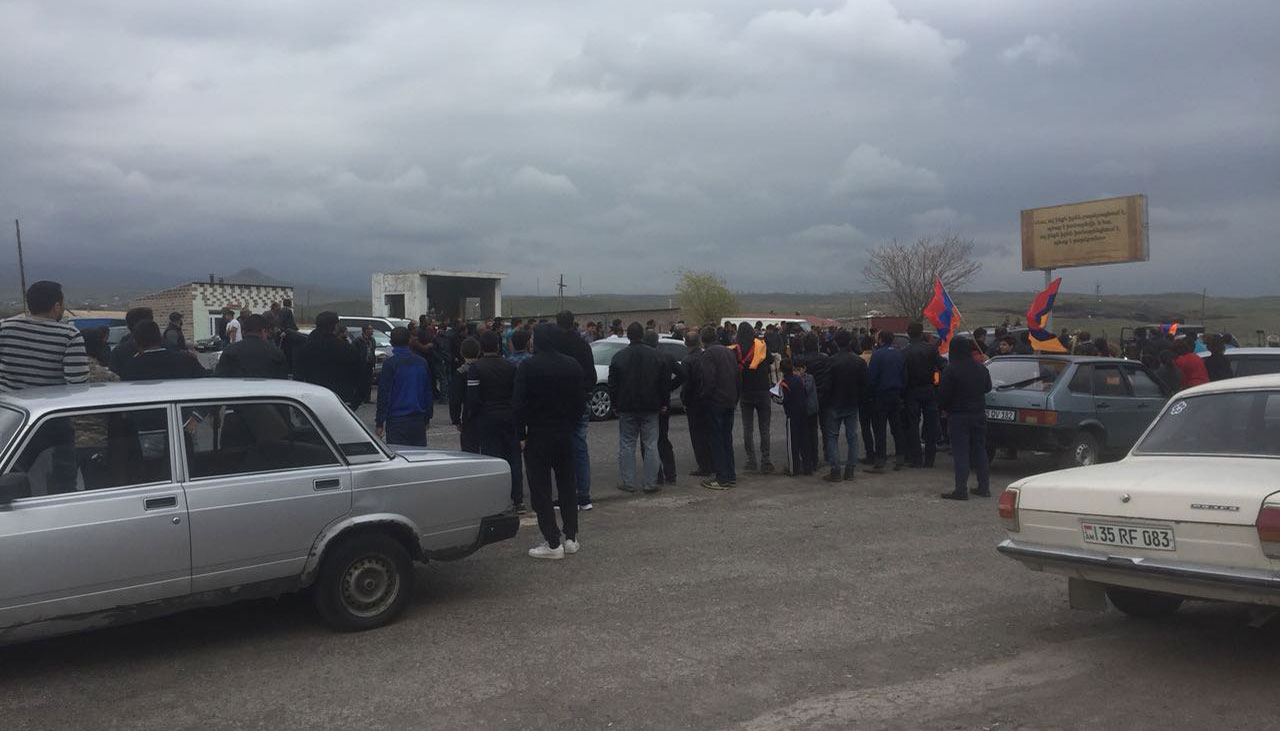 4:15pm: Residents of the town of Talin in Aragatsotn province greeted Nikol's Pashinyan's procession by the road chanting "Nikol for Prime Minister" and holding posters that read, "RPA, Go Away!
3:50pm: Hundreds of cars have joined Nikol Pashinyan's procession to Armenian second-largest city of Gyumri.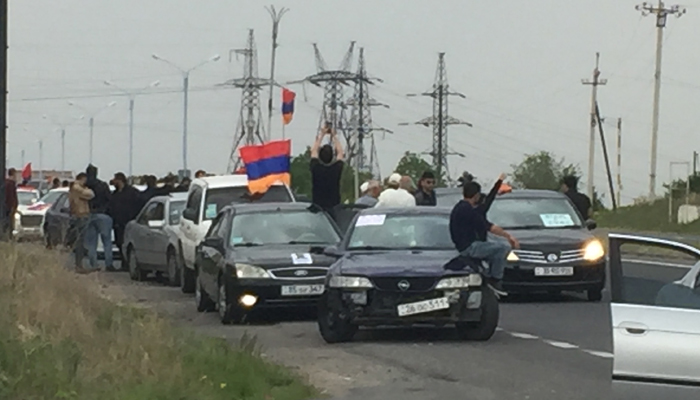 Nikol Pashinyan has at 3pm started a car procession from Yerevan to Gyumri, where he plans to hold a rally at 6pm. Follow our live thread for videos and pictures and other updates.
1pm: Pashinyan arrived at the hotel Marriott at noon, where he had earlier invited Karen Karapetyan to come to for talks. With Karapetyan having refused the offer, the oppositionist went ahead and talked with reporters by himself.
Do you think second Armenian president Robert Kocharyan might be nominated for the PM post?
"I don't think this idea can become a serious subject of conversation."
Pashinyan's opinion on the Republican Party:
"The RPA must show whether it wants to resolve the political crisis or not. If the RPA nominates its PM candidate, the political crisis will only deepen."
Pashinyan's opinion on Karen Karapetyan's phone conversation with Russian president Vladimir Putin:
"I believe that Russia is a state that respects international law, therefore it does not interfere in the internal affairs of Armenia. This is purely a domestic issue. I have stated on multiple occasions that this movement has no geopolitical implications. This is undeniably true. Karen Karapetyan probably knows that he has no support in Armenia, and he wants to create the appearance of having support from some other place.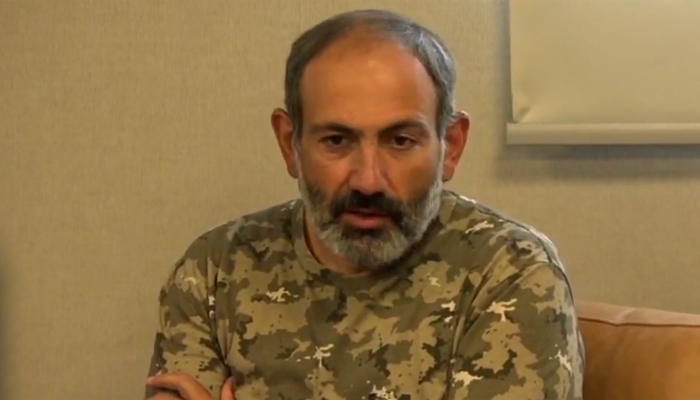 …The struggle continues in the form of demonstrations and negotiations.
If Karen Karapetyan becomes prime minister, the Armenian people will not feel victorious, as they did on the day Serzh Sergsyan's resignation."
On the prime minister election in the National Assembly scheduled for May 1.
We have the mandate of the Armenian people, the most important mandate. Thousands of Armenians return to the country from abroad to participate in our rallies. I think the National Assembly must reckon with the will of the people.
11։25am: Acting prime minister Karen Karapetyan's spokesperson Aram Araratyan has issued a statement, in which he says Karapetyan refuses to meet with opposition leader Nikol Pashinyan.
Pashinyan offered Karapetyan a Friday noon meeting at Marriott hotel during his Thursday rally in the Republic Square, saying the talks would have to focus only on power transfer by the Republican Party to the opposition. Pashinyan also said he would hold the talks only in the presence of journalists.
"Karen Karapetyan's answer has not changed: negotiations where only one side dictates an agenda while the other cannot put forward a different one cannot be considered negotiations. Besides, Karen Karapetyan remains of the opinion that holding talks in front of the press suggests that their goals is not to achieve any result," Araratyan said.