Two activists, who were demanding the resignation of the Mayor of Yerevan Taron Margaryan, were beaten up in the area of Baghramyan Avenue on May 10, at about 20:30. At the moment of the incident they were conducting a march to inform the public about the upcoming protest against city officials next day at 11:00.
The injured were taken to the Police Department Arabkir, Yerevan, where they testified. Meanwhile, one of them, Hambardzum Muradyan, went out of the police building and talk about the incident with the journalist from "Haykakan Jamanak" daily and  Epress.am news portal. He told that the attackers were aiming to prevent them from the organization the protest on the next day.
Hambardzum Marudyan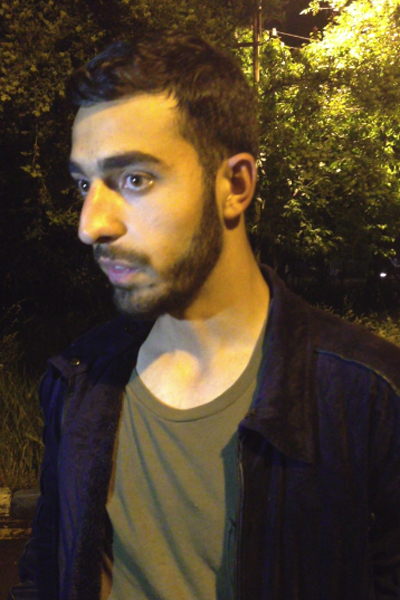 In the words of Hambardzum Marudyan, a 50 – year-old man who attacked them said "Man, you become way too annoying".
In their interview, the protesters told us that despite all they were going to continue the protest with a demand of Margaryan's resignation on the next day.
In their words, yesterday, once the protest in front of the Municipality building ended, they decide to carry on by informing the population about their demands. As Suren tells: "We were walking down Baghramyan Avenue at around 20:00, when a black Mercedes-Benz ML  (No. 70 MX 070) approached us and from the distance of some 100 meters a man from the car started shouting insults of sexual nature and was simultaneously filing all that".
As the black car left, the activists had been drifting away and only some 6-7 people remained. Once they reached the crossroad at Erznkyan Street, a man with a black cap whose face was hardly visible, came out of white Niva Chevrolet (No. 17 JO 707). He then attacked one of the protester, broke his nose, smashed the protesters' megaphone, punched the other protester in the chest and run away.
The protesters with some people from the nearby buildings who joined them at that moment, block the street to prevent the attackers' car from leaving but did not succeed.