Heavy hail and rain that fell for hours in Gyumri on July 13 created a state of emergency.
The Ministry of Emergency had to engage additional forces and equipment in order to evacuate people trapped in inundated streets in several districts of Gyumri. The Ministry also had to use rubber boats.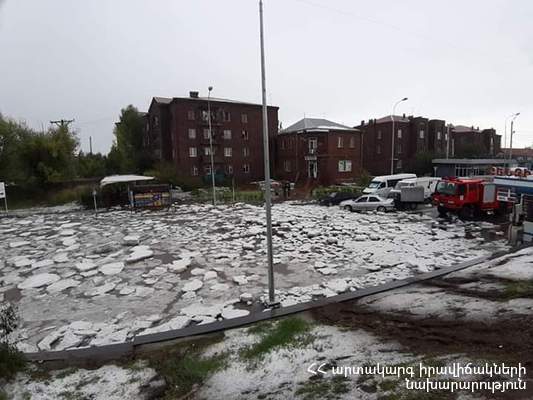 The damage to districts and residents is not clear yet. It is also not clear why the drainage system built in Gyumri after the earthquake of 1988 failed. The city still has districts standing on temporary cabins where people live ever since the earthquake. Their fate is not clear either.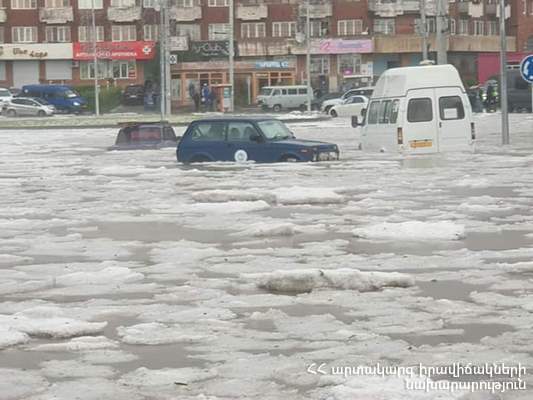 While climate change is evident in every aspect of people's life, it remains a largely neglected topic in the Armenian political arena.