Home
/
Tag Archives: statement
The main victim of this war is not objective truth. a call from Armenia, Azerbaijan, Georgia, Turkey
This war has no winners. It brings misery, death, poverty and loss of independence to the whole Caucasus region.​
Read More »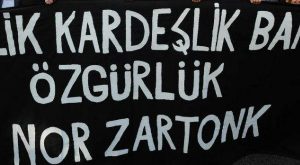 "War only brings death and poverty". call from Armenians of Turkey
In this sense, starting with the people of Turkey, we call on all peace activists to take action for a ceasefire and a permanent peace.
Read More »