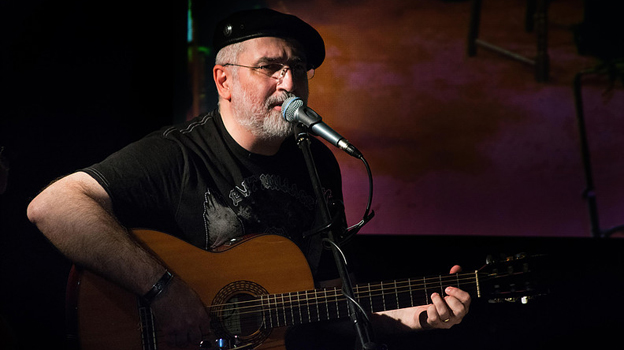 Yerevan-based musician Vahan Artsruni was summoned to the National Security Service (NSS) on Tuesday for questioning regarding his alleged links with members of the anti-government Founding Parliament movement and his involvement in the July protest actions in support of the Sasna Tsrer armer group, Haykakan Zhamanak newspaper reports, adding that the musician was also asked questions about his family and living conditions.
Speaking to the paper, Artsruni said the NSS had told him he was "only being invited for a talk;" "The first thing I asked at the NSS was whether our meeting was not violating my Constitutional rights. They replied that I should think of it as merely an invite for a conversation. I could have perceived it as a conversation if I had been invited for a talk by a journalist; but it worries me when I'm being 'invited for a talk' by the NSS."
The musician denied having taken part in the protest actions in question, insisting that he had only participated in a gathering on Yerevan's Freedom Square on the occasion of Founding Parliament leader Zhirayr Sefilyan's birthday. Artsruni added that he has also performed at a number of other concerts, including one in memory of politician, Republican Party founder Ashot Navasardyan, but "it had absolutely nothing to do with politics."
"A concert is a concert; a political platform is a political platform; civil rights are civil rights," Artsruni said, adding that he has already turned to the office of the Armenian human rights ombudsman regarding the NSS questioning.
Haykakan Zhamanak stresses that the NSS is currently not investigating any case in connection with the summer events, and it is therefore unclear why Artsruni should have been questioned by the security service for his alleged participation in them.