On Monday afternoon, riot police used force and special means to prevent thousands of demonstrators led by opposition MP Nikol Pashinyan from approaching the National Assembly building on Yerevan's Baghramyan Avenue.
Nearly 4 dozen demonstrators and 6 police officers suffered stun injuries of varying degrees after riot police throw stun grenade into the protesters to disperse them.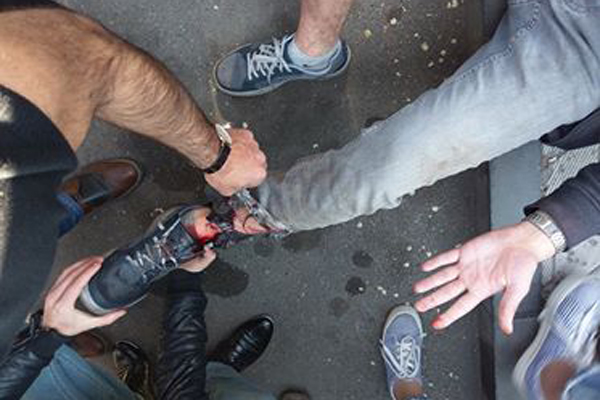 Thousands of people have taken to the streets of Yerevan in an uprising against Serzh Sargsyan's expected appointment as Armenia's new Prime Minister. Groups of demonstrators have blocked off a number of central streets in the capital and intend to subsequently occupy the area around the National Assembly building to prevent the Tuesday PM elections at the Parliament.