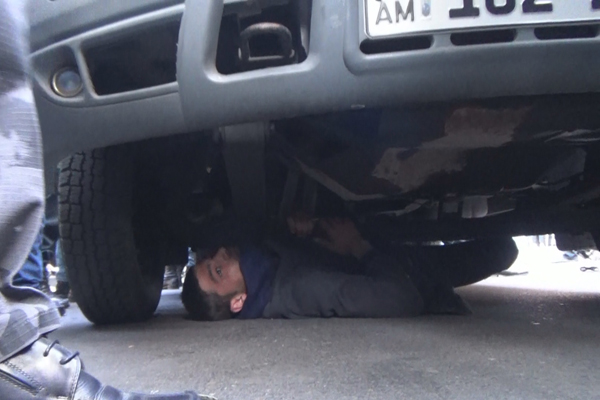 Nikol Pashinyan and a few hundred of his supporters met up at the Republic Square at 8am on Thursday and went straight to the Government building N3 that houses several ministries. The building had already been cordoned off by lines of police officers in full riot gear. Police subsequently used force to remove the demonstrators from the area. At least 30 people have  been detained in Yerevan since early morning.
Watch the video below for details:
Follow the events as they develop in your live thread.