– It was bad at the Vardenis psychiatric hospital.
– How bad was it?
– They'd beat [the patients], tie them up.
– Did they beat you?
– Yes.
– What for?
– No idea… Even if we behaved well, they'd find a reason to beat us.
The Spitak care house, which was founded two years ago and currently houses 14 patients, is now at risk of being shut down due to financial hardship. The majority of people who live here have been diagnosed with schizophrenia; their main concern is not to be sent back to the Vardenis or Sevan psychiatric hospital. Some have even threatened to commit suicide in case they are sent back.
They won't take us back to Vardenis, will they?
The nursing home is located in the Italian district of Spitak; it has for two years been housing people sent here from various psychiatric clinics in Armenia.
"We are one big family here, a community. This place is unlike any other psychiatric clinic. I've lived in the clinics in Sevan and Vardenis. They would treat us like a cattle there, take us to the lunchroom every morning and make us stand from 7 until 9. It wasn't good, to put it mildly," 38-year-old Vahagn says with a smile on his face.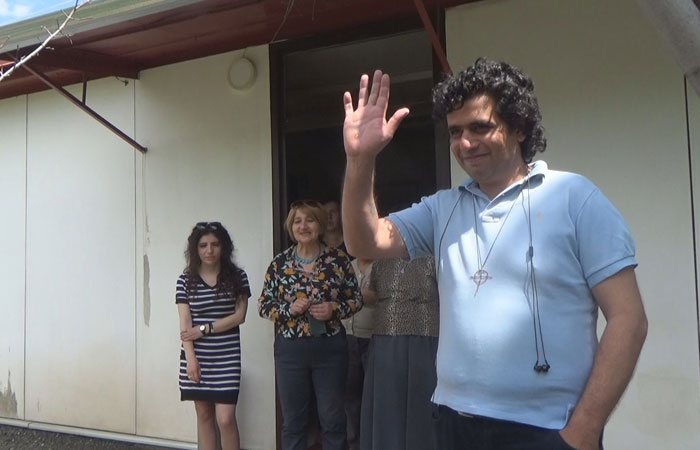 Vahagn used to live in Moscow; he studied psychology for 4 years. The man is quite computer-savvy and often helps the locals with their computers, updates the programs and takes care of other issues.
A special committee in 2016 selected just over a dozen patients with relatively mild mental disorders from various clinics and sent them here.
"There was an idea to gather here a group of people who are not in dire need of drugs, can take care of themselves and work. It was not advisable to keep them in those clinics with people with more serious problems," Bavakan Petrosyan, the director of the center, says.
She recalls that at first it was really hard for the patients to adjust to the new place since they had been living in closed and isolated psychiatric wards for around 14-15 years: "The positive changes were even stressful for them. Everyone was having a hard time adjusting, but eventually they managed to."
Those who used to live in Vardenis say they were deprived of basic living conditions: they showered at best once a week; everyone's clothes were washed in one big heap, and afterwards they would grab and put on random underwear from the big pile of laundry.
Their days were uneventful and monotonous; those who were held in locked rooms did not socialize with anyone or do anything but take their drugs periodically.
In a number of Western countries, Bavakan Petrosyan says, have long been opening up centers specifically for people with mild mental problems where they can work and take case of their own needs. Keeping people with disorders of varying degrees of severity is a crime, she is convinced.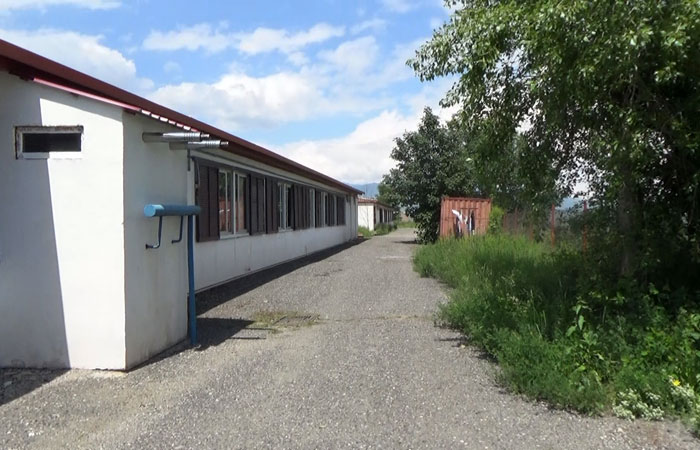 Ashot goes to Vanadzor every weekend to play chess. He is currently trying to get a court to recognize him as capable of working and living on his own.
According to Bavakan Petrosyan, there are many in the center who've reached to point of being able to live by themselves. Such a rehabilitation process, she says, is a novelty in Armenia.
"It used to be very hard, of course. They had been doing nothing for 14 years. But they go to work voluntarily now. They go to the library, they go shopping, to a cafe…" the director says.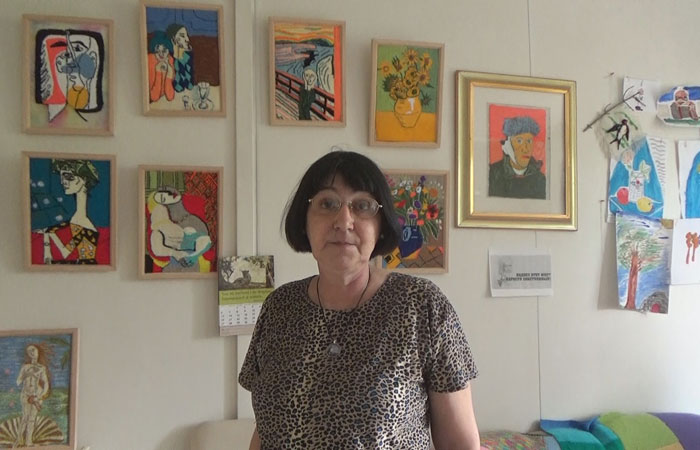 The Center Needs Financial Help
The center was founded in 2016 with funding from Open Society Foundations – Armenia. It was a pilot program, and a year later, the funding was cut. The Center is currently on the verge of being shut down due to lack of financial means. They've received help from various organizations and from the local Municipality. The state aid, however, covers only half of their expenses.
According to Bavakan Petrosyan, the Vardenis and other psychiatric clinics get 5000 drams per day per person. The reimbursement for the 14 people living in the Spitak home, however, was cut upon their transfer here 2 years ago. "We'd be able to survive somehow if we were at least given this money. We get food from different places, but it's getting harder to be able to make the ends meet. We've applied to a number of funds, but we have yet to receive any help."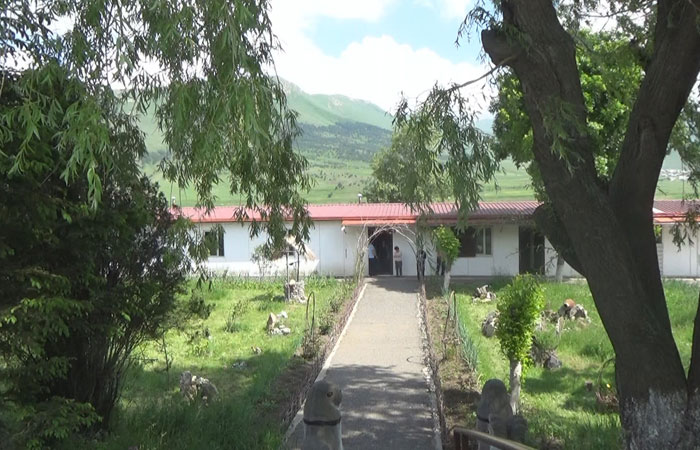 Human rights defender Arthur Sakunts, in turn, said in an interview with Epress.am that his Vanadzor office of the Helsinki Civil Assembly provides legal assistance to several residents of the center. According to him, the number of such institutions in Armenia should grow, they should completely replace the currently existing psychiatric clinics, and not be threatened with closure.