One year ago a child was born to my brother's family.
They assigned M female.
I look at M and wonder:
"Will they scare M with dogs, just like they did with me,
so that M forever was afraid to stay out late?
Will they always offer to carry for M heavy things, just like they did with me,
so that M's arms don't get stronger? *
                                                                                                                       Mayranush, exhibition Dzen Dzeni
On an old footage from a common Armenian household from the early 2000s, there is a small girl with big smart eyes, being a child: drinking hastily from a big bottle, spilling water on her little brother or trying what a paper does when put in front of an air conditioner. In the background, the adults are speaking: don't do this! You are doing it wrong. The girl's name is Lilith and today, she is one of eight women artists presenting their work at a new exhibition Dzen Dzeni, organized and curated by Creopia, a creative organization focused on shedding light on social issues, based in Armenia's third largest city, Vanadzor.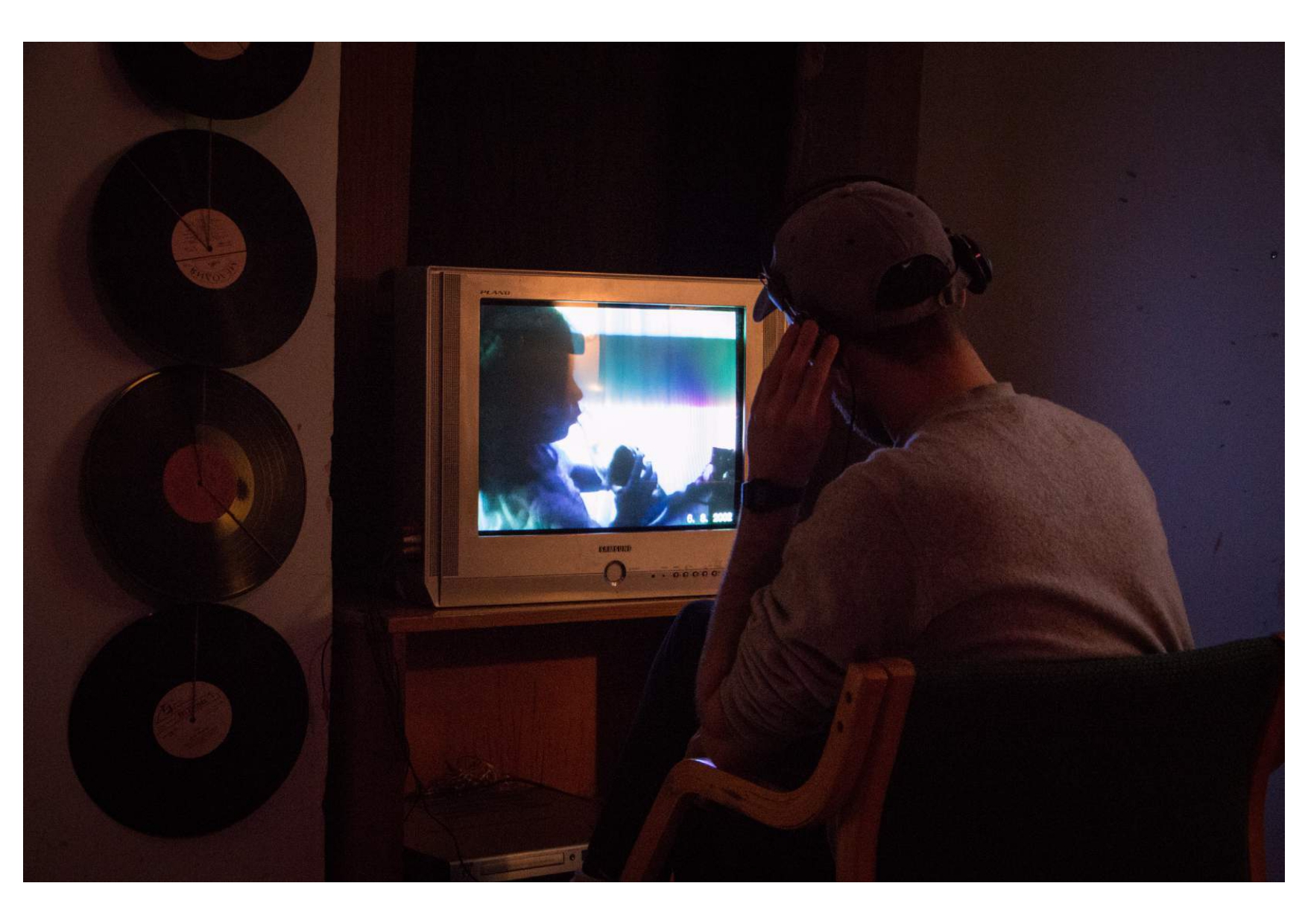 "I understand that they need to tell you what to do and what not to do, it makes sense. But I also understand that it creates a reaction in you, and that makes you who you are," Lilith says. "It is easy to just take what they say, and it is harder to fight back."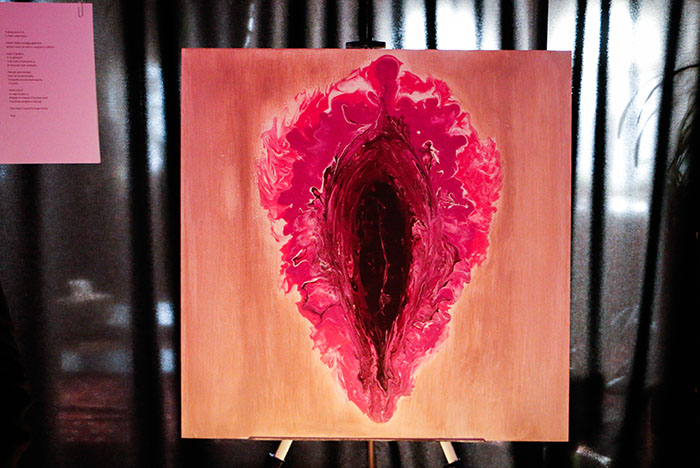 For Vanadzor, an exhibition like Dzen Dzeni is something unprecedented. The eight local artists, who were closely cooperating during the three-month process of preparation, share with the public their very intimate and personal perspectives on motherhood, war or growing up as a girl and living as a woman in Armenia. The exhibition Dzen Dzeni – the name can be roughly translated to English as "voices united" – presents multiple audiovisual works and installations, composed to illustrate and complete the written poems. 
The opening on Saturday evening was packed with visitors. 
"While the generation of our parents is still very conservative, our generation starts to open up. This is how we can get things moving," says Lusine, a co-founder of Creopia. While visiting a slam poetry evening in France, she was excited by the idea to organize something similar in her hometown, Vanadzor. "What we want to do in Creopia is to talk through art about social issues and gender justice is our main focus. I knew I wanted to figure out how to talk about the patriarchy and the position of the women in our society. Poetry is one of the ways to do it."
"We were thinking about slam poetry at first," says Maggie, one of the exhibiting artists. "but later it developed into the format you can see today. For around three months, we were meeting together with other women artists. At first, we simply started to share our individual experiences. We decided to write texts that would reflect these personal stories. Then, once the writings were ready, we were thinking about how to accompany them."
Maggie herself deals with the topic of motherhood in her work. A painting of a giant pink vagina accompanies her poem about a wound, which keeps hurting after giving birth. Another poem is exhibited side by side with an untouched plate of khavits, a simple Armenian porridge meal. "From childhood, they feed us, they tell us what is right and wrong, they give us hope that we will become good mothers in the future," writes Maggie. "Then – we become mothers. With specific characteristics – either good or bad. Good, if you do not exist, if you are not visible, you eat not more not less than your child needs, you care about yourself not more not less than your husband needs. Bad, if you did just a thing more or a thing less."
Another artwork is focused on dealing with the presence of war, or with the possibility of war – something everyone in Armenia knows all too well. Shushanik decided to reflect on military posters, calling on mothers to raise good soldiers, or featuring small children wearing a military uniform to promote military clothes and gear.
"Aren't you a mother?
Be caring,
Give a birth to a son,
Send him to the army,
Dream that he will ever come back." **
As the Armenian non-profit organization Women's Support Center puts it: "Armenia is a patriarchal society, meaning that traditional cultural beliefs usually place women in positions of less power than men. Sometimes controlling behaviors are learned from a very young age, where it is expected for boys in Armenian families to control the actions and whereabouts of his sisters and even sometimes his mother."
There are numerous studies on the prevailing issue of sex-selective abortions in Armenia – according to one of them, Armenians are 6 times more likely to prefer baby boys to girls – "a circumstance that accounts for at least one of ten abortions out of a preference for male children." Until now, people would often wish parents-to-be to have a boy, rather than a girl.
"I think this exhibition speaks to the hearts of the majority of women. Because we do not just share some theories. We share our own experience," says Maggie.
The exhibition is supported by Women's Fund Armenia, a local grant-making organization, and is open in Creopia, Vanadzor, for a couple of coming days.
Zuzana Gruberova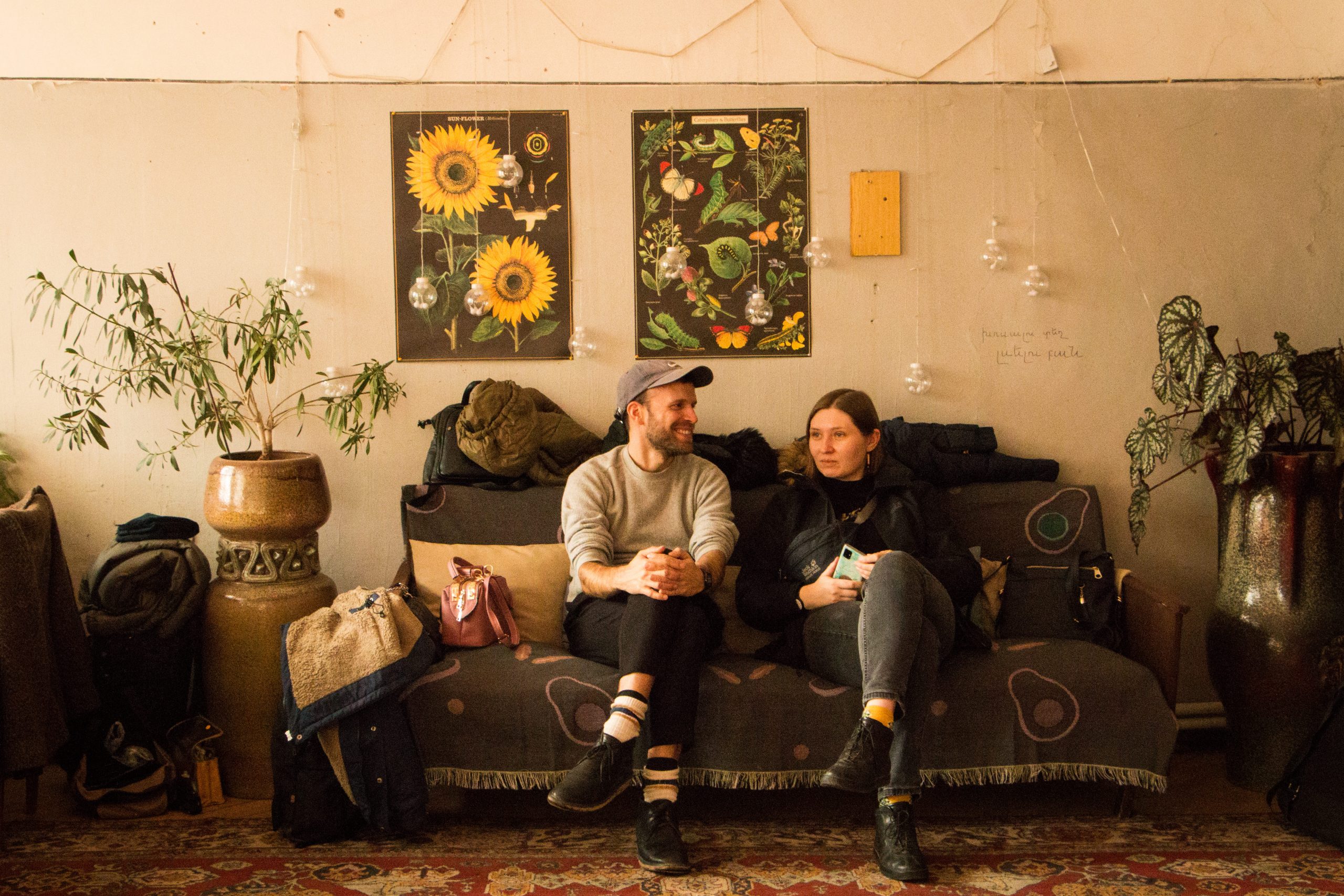 The poems were translated from Armenian original with the help of the authors.
Below we publish the original excerpts from the poems:
*
Ախպորս մի տարի առաջ էրեխա ծնվեց։
Աղջիկ վերագրեցին։
Նայում եմ իրան ու մտածում․
«Իրան է՞լ են ոնց ինձ շներով վախացնելու,
             որ հավերժ ուշ ժամի վախենա դուրսը լինել։
Իրա ձեռքից է՞լ  են ծանրությունը խլելու,
             որ բազուկները չզորեղանան»։
**
Չէ՛ որ դու մայր ես,
Հոգատա՛ր եղիր,
Զավակ ունեցի՛ր,
Բանակ ուղարկի՛ր,
Երազի՛ր, որ հետ գա։